23andme Relatives Report
This report extends your relative analysis from 23andme relative results.
Includes
Dashboard
Chromosome Browser:

Filters: YDNA, MTDNA, Birthday place

Haplogroups analysis
Where they were born
Ancestors birth places by haplogroups
Relative vs Birthplace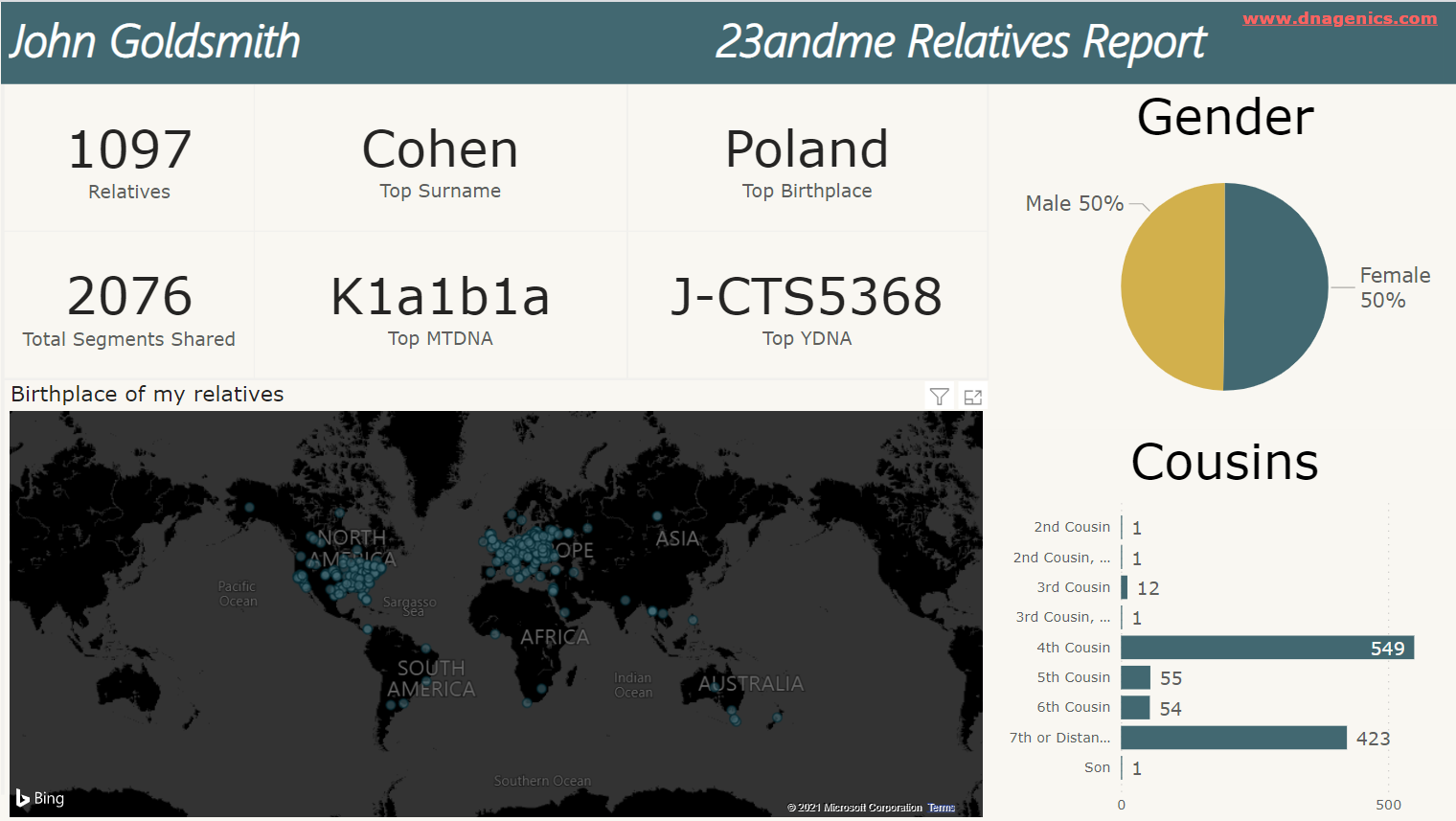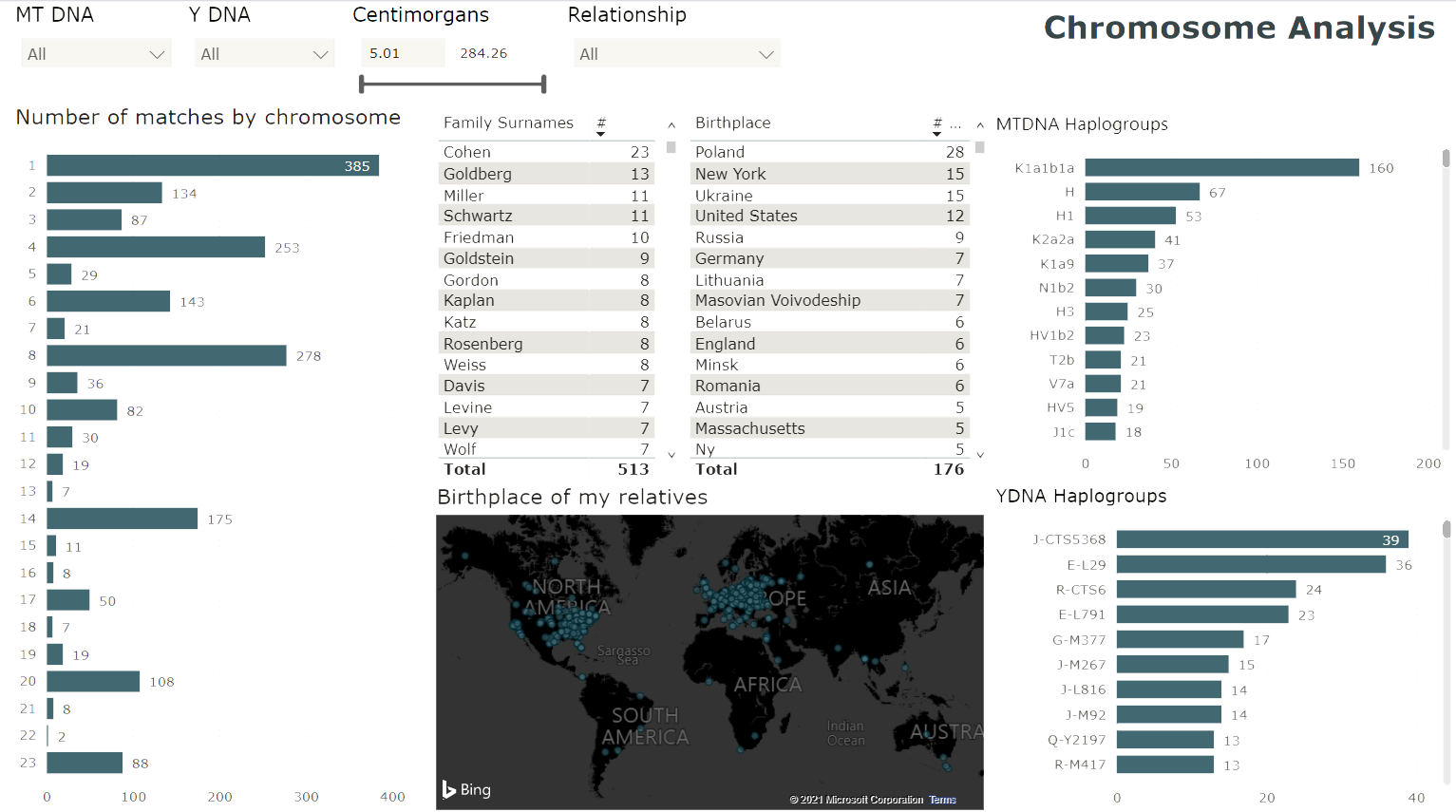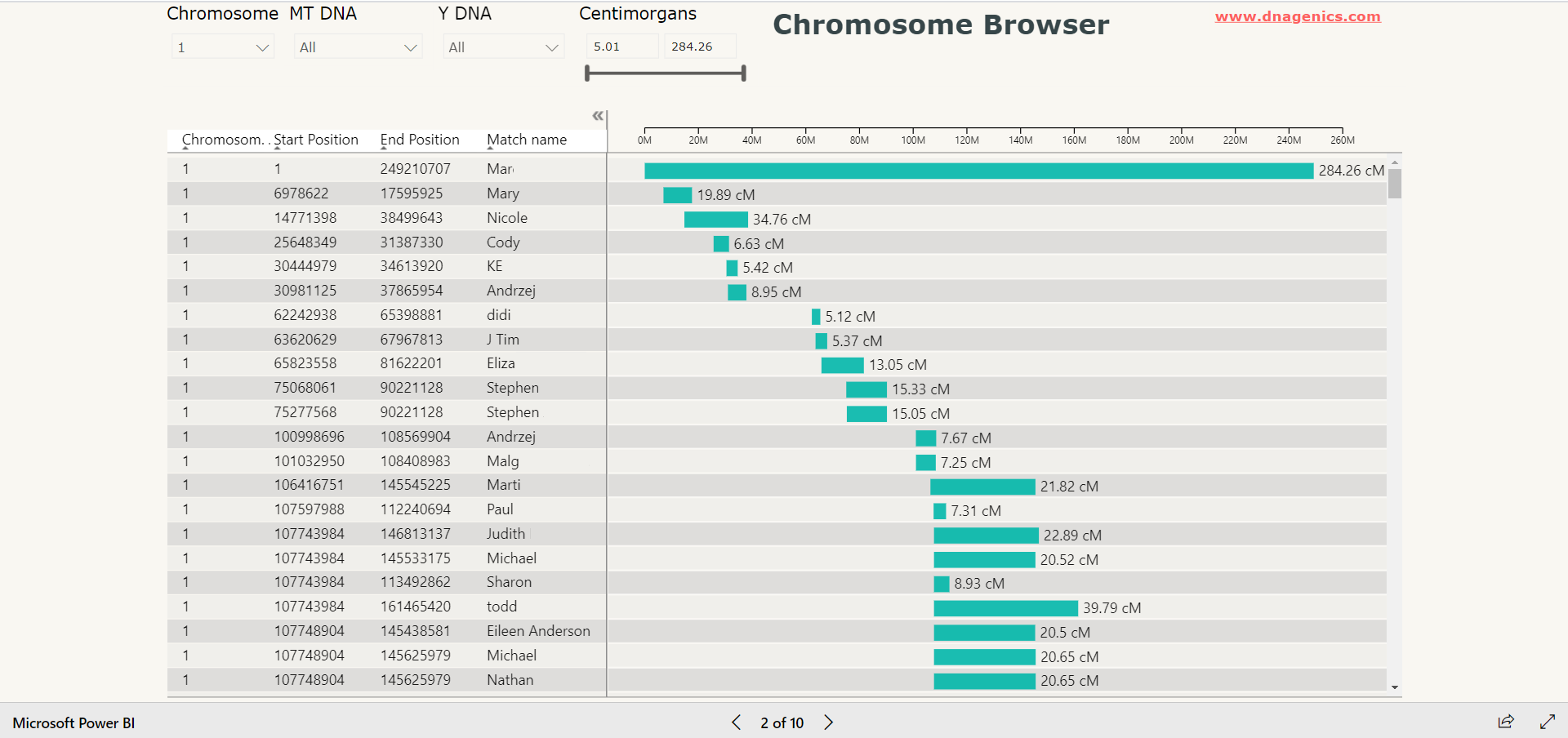 How to get yours
Buy your 23andme report and send to us your 23andme DNA Relatives Data (a CSV file).
Send us your DNA Relatives Data (No RAW DNA data) to info@dnagenics.com -> You can download your DNA Relatives Data CSV file from https://you.23andme.com/tools/relatives/

Once the payment is received, the report is generated in about 24 hours.