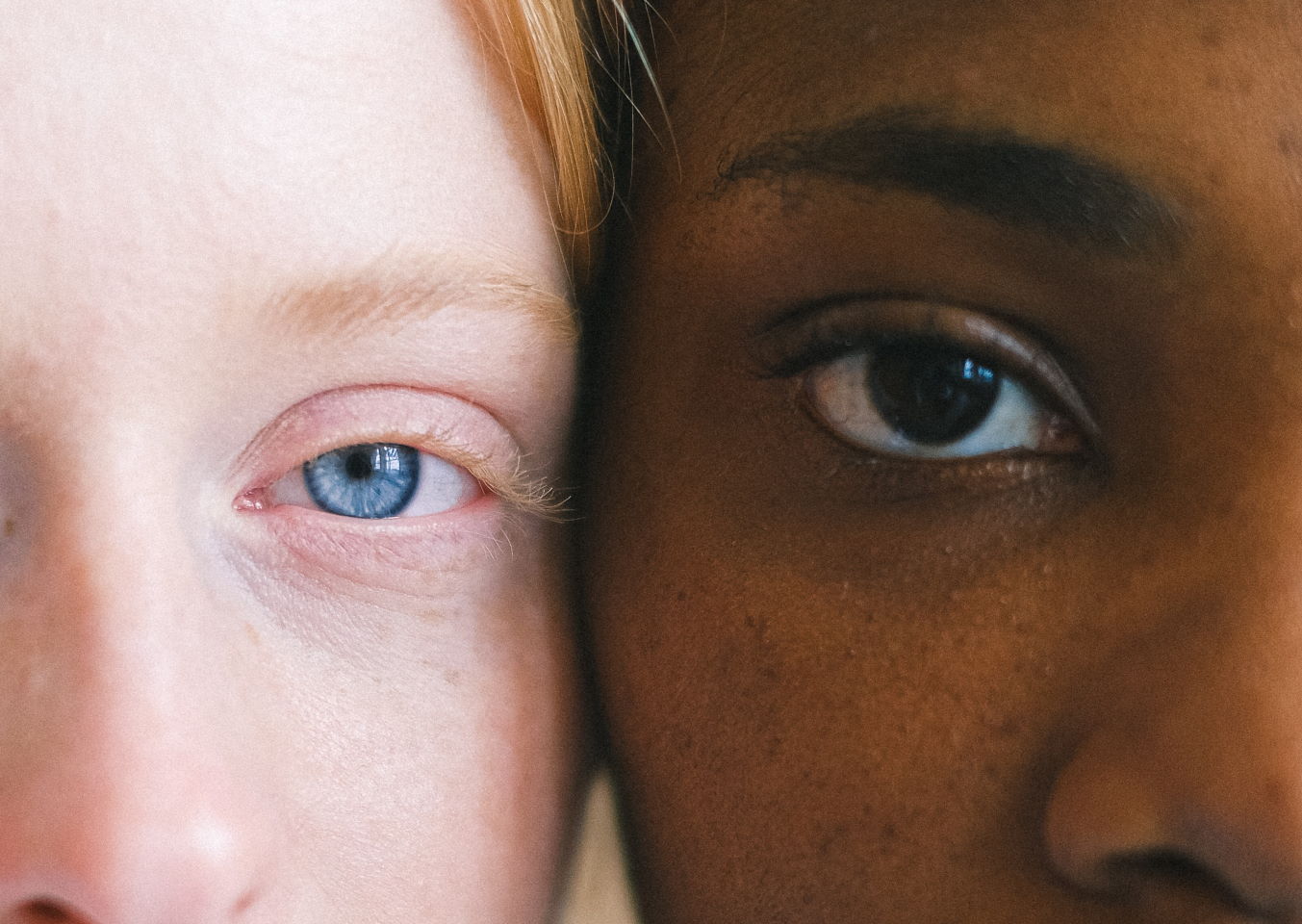 TRAITS DEMO REPORT
---
---
Important: DNAGenics does not diagnose any medical condition. The tests provided by DNAGenics are not diagnostic tests, and their results are for information purposes only. Do not make a decision on your health or that of your family based on the results provided to you by DNAGenics. If you are concerned or have questions about what those mean for you and your family you must consult with your doctor or a professional healthcare provider.
Appearance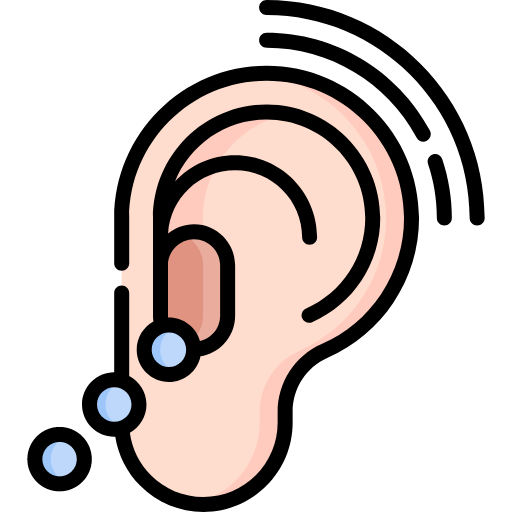 Earwax
Earwax, also known by the medical term cerumen, is a brown, orange, red, yellowish or gray waxy substance secreted in the ear canal of humans and other mammals. It protects the skin of the human ear canal, assists in cleaning and lubrication, and provides protection against bacteria, fungi, and water.
Gene: ABCC11
Wet earwax and better body odour
Common variant
Eye Color
In humans, the pigmentation of the iris varies from light brown to black, depending on the concentration of melanin in the iris pigment epithelium (located on the back of the iris), the melanin content within the iris stroma (located at the front of the iris), and the cellular density of the stroma. The appearance of blue and green, as well as hazel eyes, results from the Tyndall scattering of light in the stroma, a phenomenon similar to that which accounts for the blueness of the sky called Rayleigh scattering.
Gene: HERC2
Blue eye color
Rare variant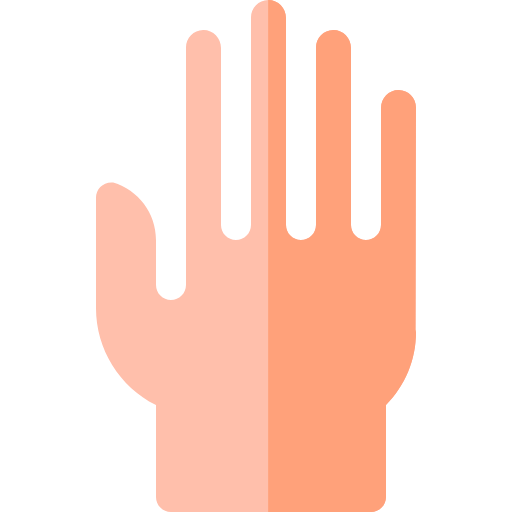 Finger length ratio
Finger length ratio (2D:4D) is a sexually dimorphic trait. Men have relatively shorter second digits (index fingers) than fourth digits (ring fingers). Smaller, more masculine, digit ratios are thought to be associated with either higher prenatal testosterone levels or greater sensitivity to androgens, or both.
Gene: SMOC1
Average length for 2nd and 4th fingers
Less common variant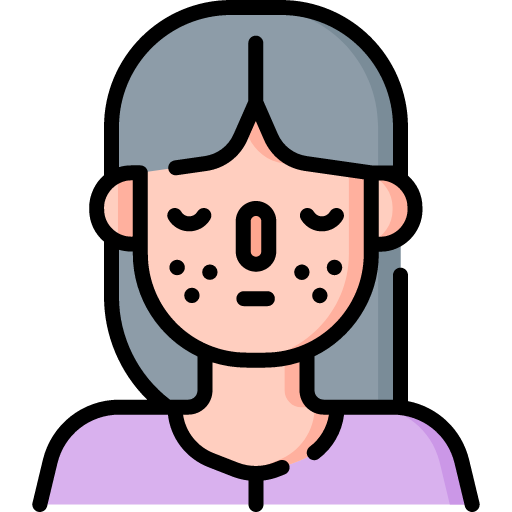 Freckling
Freckles are clusters of concentrated melaninized cells which are most easily visible on people with a fair complexion. Freckles do not have an increased number of the melanin-producing cells, or melanocytes, but instead have melanocytes that overproduce melanin granules (melanosomes) changing the coloration of the outer skin cells (keratinocytes)
Gene: MC1R
No freckling
Very common variant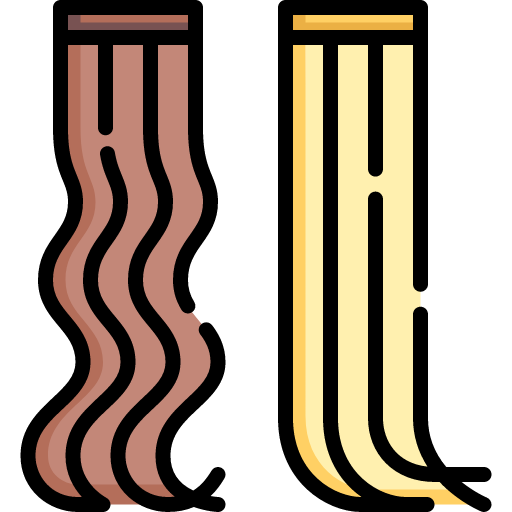 Hair color - Blonde or Dark
Hair color is the pigmentation of hair follicles due to two types of melanin: eumelanin and pheomelanin. Generally, if more melanin is present, the color of the hair is darker; if less melanin is present, the hair is lighter.
Gene: rs12821256
More likely to have dark hair
Very common variant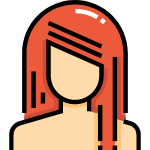 Hair color - Red Hair
Red hair (or ginger hair) occurs naturally in one to two percent of the human population, appearing with greater frequency (two to six percent) among people of Northern or Northwestern European ancestry and lesser frequency in other populations. It is most common in individuals homozygous for a recessive allele on chromosome 16 that produces an altered version of the MC1R protein.
No red hair
Very common variant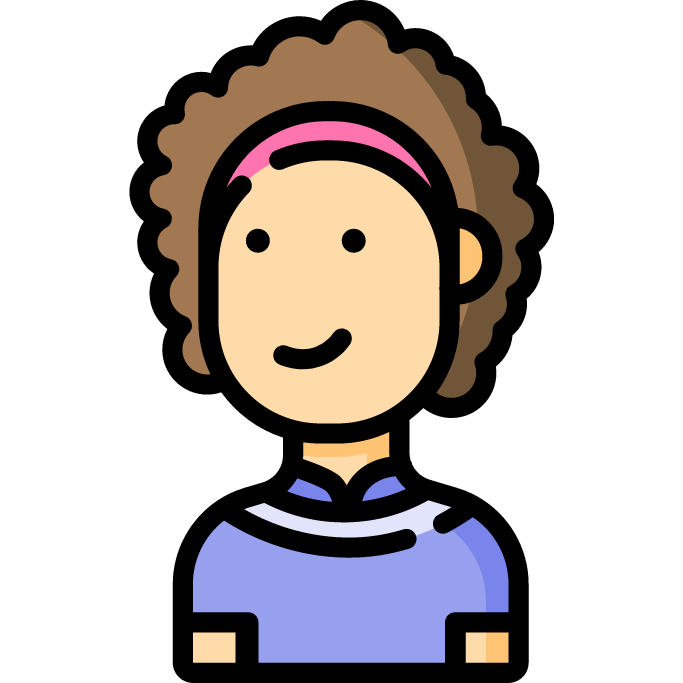 Hair curl
Human hair comes with all sorts of colors, textures and shapes. Notably, African hair is more coiled and dry; Asian hair is straighter and thicker; and Caucasian hair is somewhere in between with around 45% having straight hair, 40% having wavy hair, and 15% having curly hair.
Gene: WNT10A
Straighter hair
Very common variant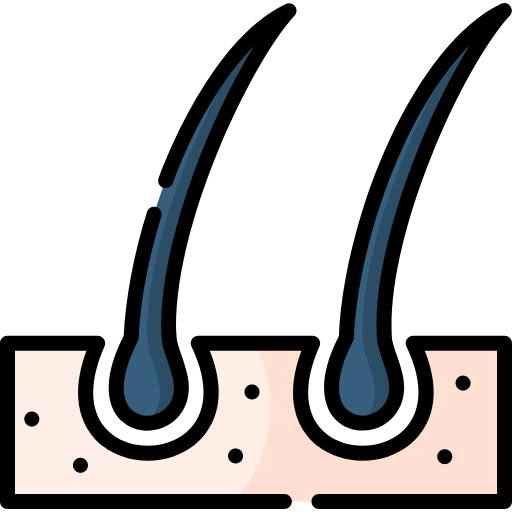 Hair thickness
Hair thickness, or volume, is determined by the size of the hair follicle. The greater the circumference of the hair follicle, the thicker the hair will be-
Gene: EDAR
The result is inconclusive. The DNA file doesn't have enough DNA markers.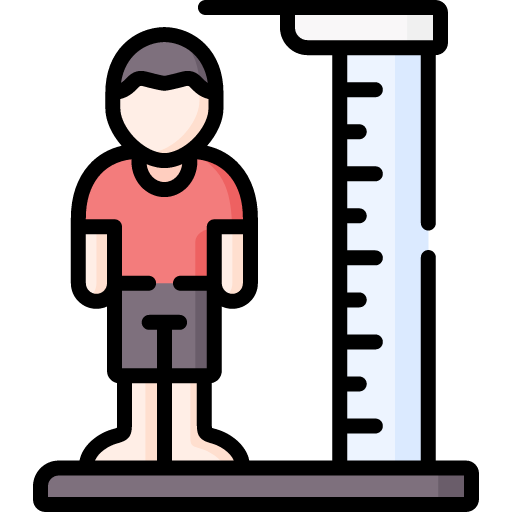 Height
Human height or stature is the distance from the bottom of the feet to the top of the head in a human body, standing erect.
Gene: HMGA2
Taller than the average
Common variant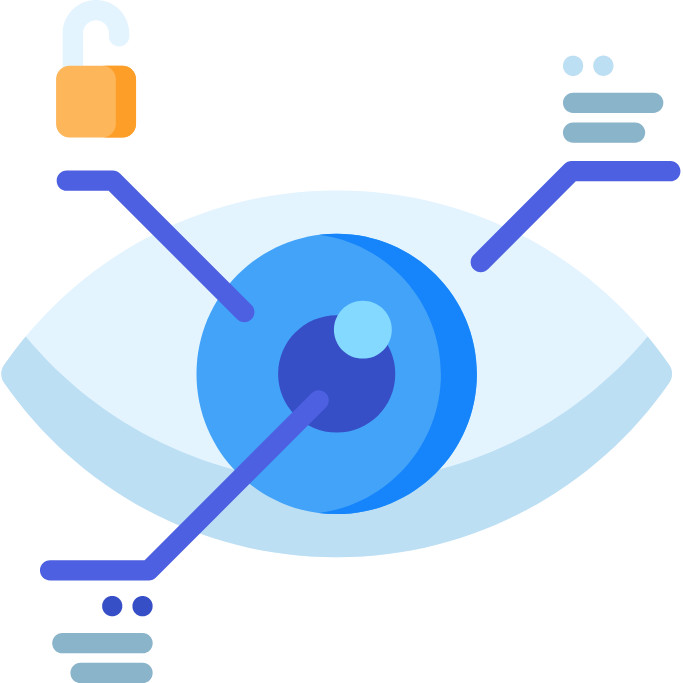 Iris patterns
The presence of melanin pigment within the iris is responsible for the visual impression of human eye colouration with complex patterns also evident in this tissue.
Gene: TRAF3IP1
Extended contractions furrows
Very common variant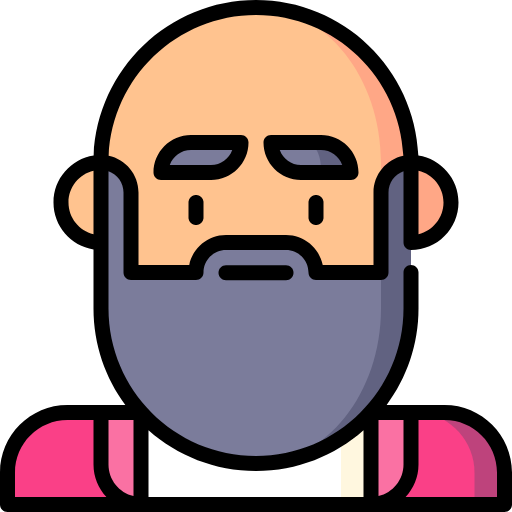 Male pattern baldness
The hair loss typically presents itself as either a receding front hairline, loss of hair on the crown (vertex) of the scalp, or a combination of both.
Gene: C1orf127
Higher risk of male pattern baldness
Very common variant
Athleticism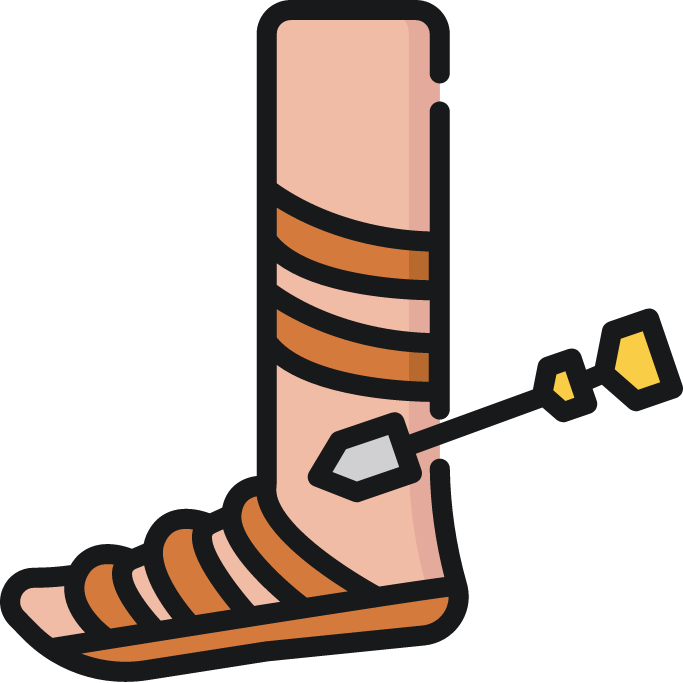 Achilles tendinopathy
Achilles tendinopathy, occurs when the Achilles tendon, found at the back of the ankle, becomes sore.
Average likelihood of achilles tendinopathy
Very common variant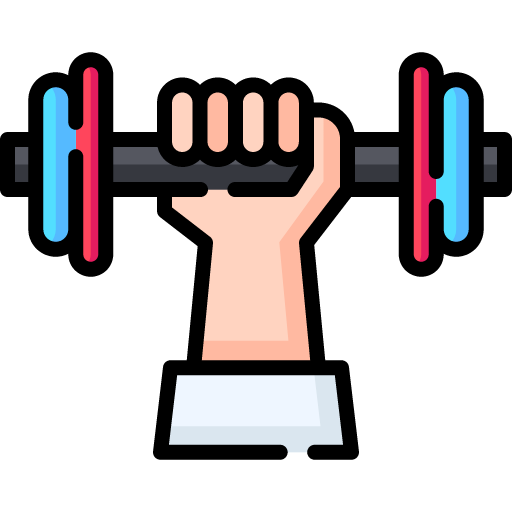 Exercise response
How human metabolism changes on exercise response.
Slightly increased benefits from daily exercise
Very common variant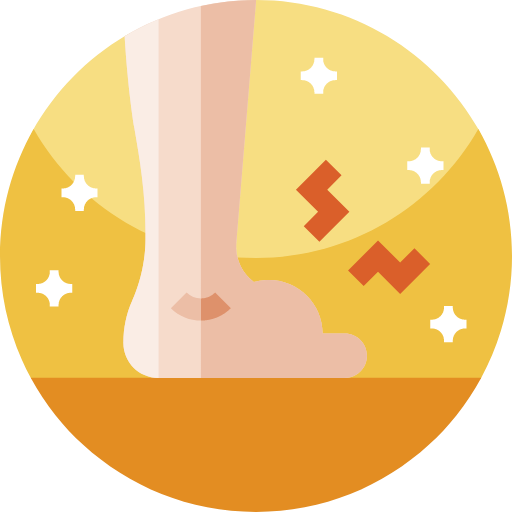 Ligament injury susceptibility
A ligament is the fibrous connective tissue that connects bones to other bones.
Gene: COL1A1
The result is inconclusive. The DNA file doesn't have enough DNA markers.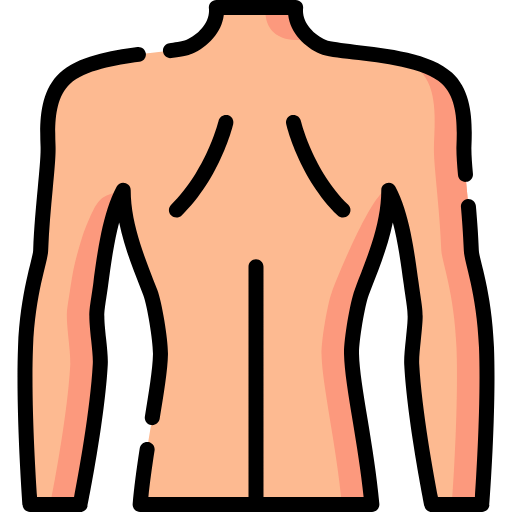 Lumbar disc disease susceptibility
Lumbar disc disease is the drying out of the spongy interior matrix of an intervertebral disc in the spine.
Gene: CILP
Normal risk of intervertebral disc degeneration
Very common variant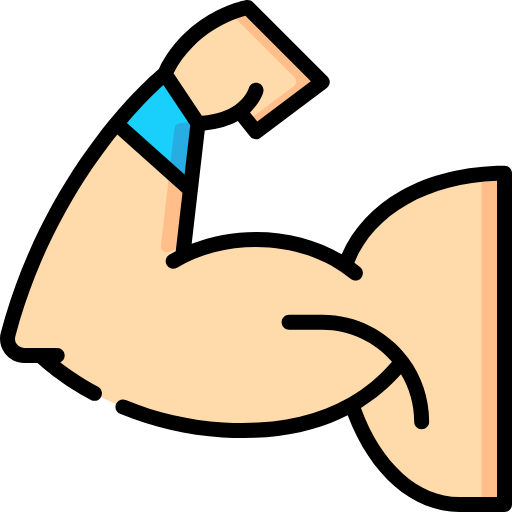 Muscle strength
Maximum amount of force perform by a group of muscles. The strongest muscle in the human body are the external muscles of the eye. They are constantly moving to readjust the positions of the eye. When the head is in motion, the external muscles are constantly adjusting the position of the eye to maintain a steady fixation point.
Gene: CNTF
Average muscle strength and grip
Very common variant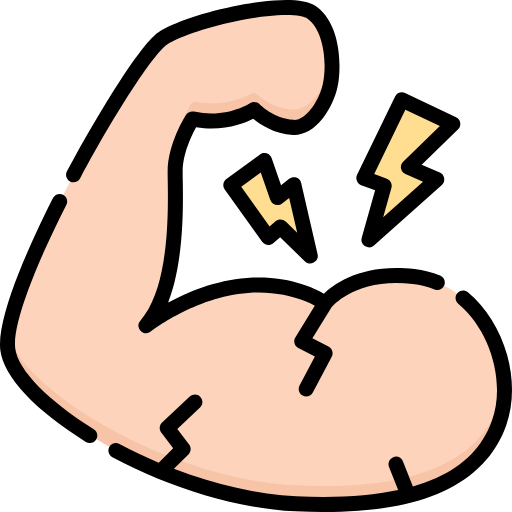 Muscle volume
Maximum volume of muscle tissue. The Quadriceps femoris is the largest muscle in the body by muscle mass. It was previously regarded as the four separate muscles that make it up, rather than as a single muscular unit.
Gene: IL15RA
Slightly increased muscle volume
Very common variant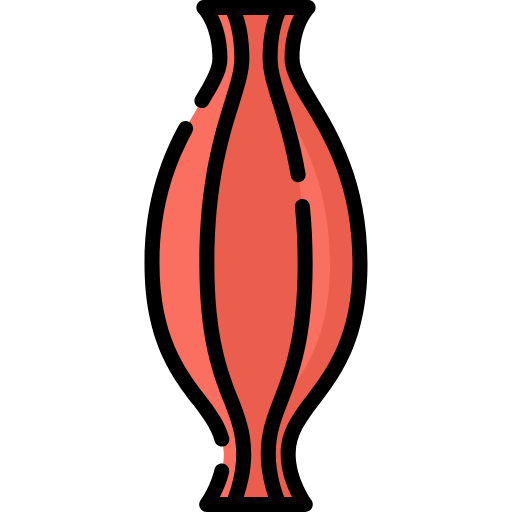 Muscular endurance
Maximum time span that a muscle can work at the his average performance.
Gene: PPARA
Slightly increased performance in endurance sports
Common variant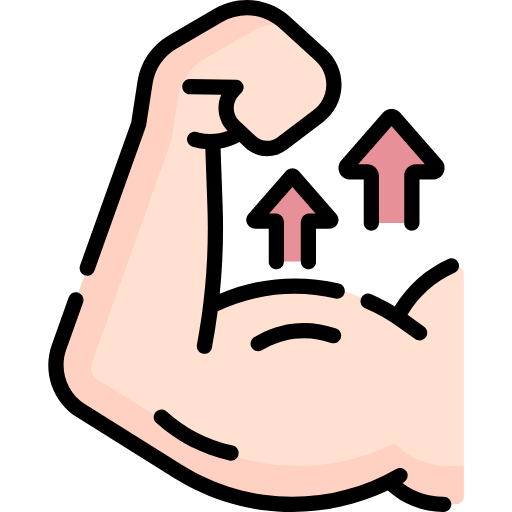 Muscular power
Maximum muscle power in a short time.
Gene: ACTN3
Better performance in power sports
Common variant
Behaviour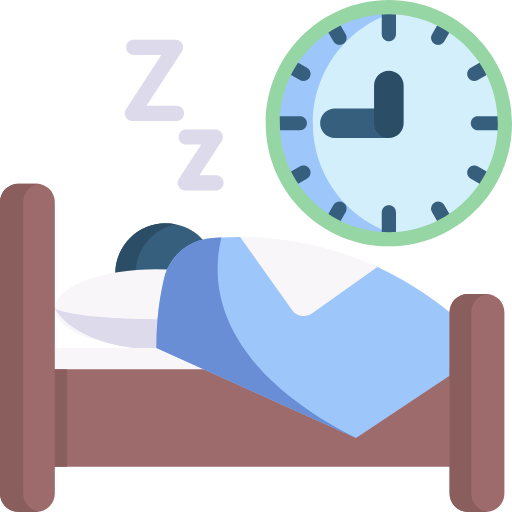 Chronotype
A circadian rhythm is a natural, internal process that regulates the sleep/wake cycle and repeats on each rotation of the Earth roughly every 24 hours.
The result is inconclusive. The DNA file doesn't have enough DNA markers.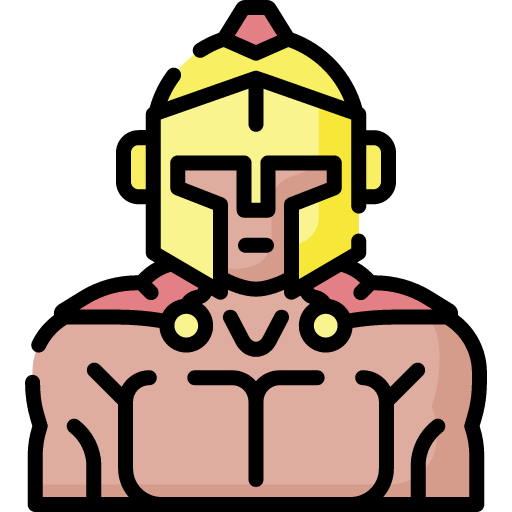 Empathy
Empathy is the capacity to understand or feel what another person is experiencing from within their frame of reference, that is, the capacity to place oneself in another's position.
Gene: OXTR
More likely to be empathetic and optimistic
Common variant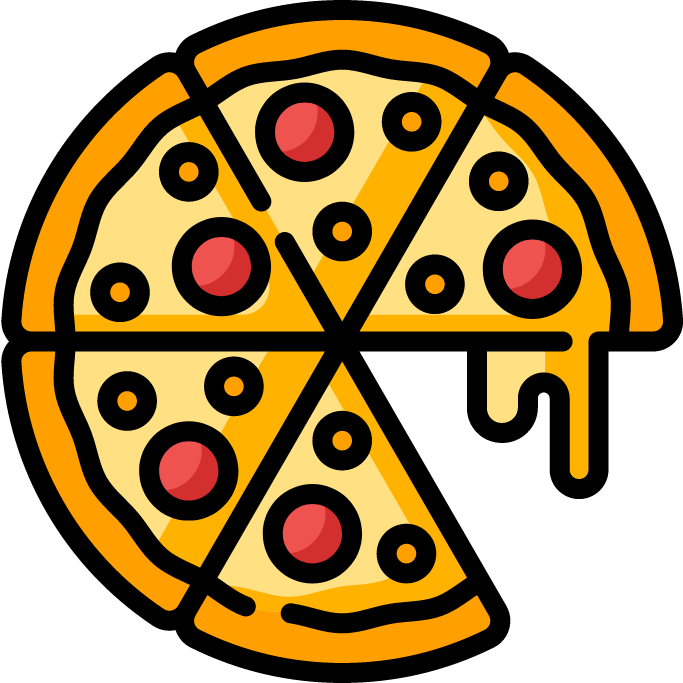 Hunger response control
Hunger and satiety are sensations. Hunger motivates the consumption of food.
Gene: NMB
The result is inconclusive. The DNA file doesn't have enough DNA markers.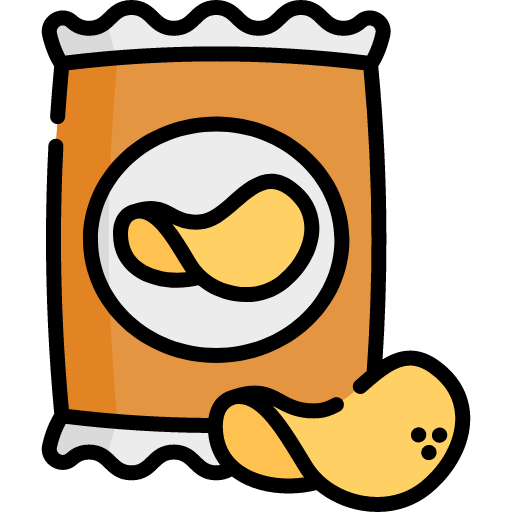 Snacking behavior
Amount of snacks eat between main meals.
Gene: LEPR
Increased eating of snacks
Common variant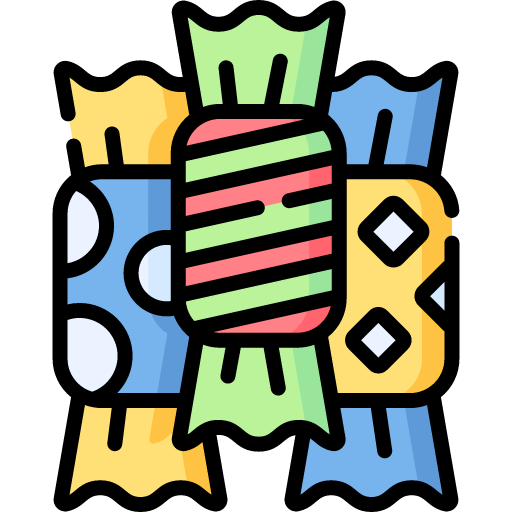 Sugar intake
Predisposition for higher or lower sugar intake.
Gene: SLC2A2
The result is inconclusive. The DNA file doesn't have enough DNA markers.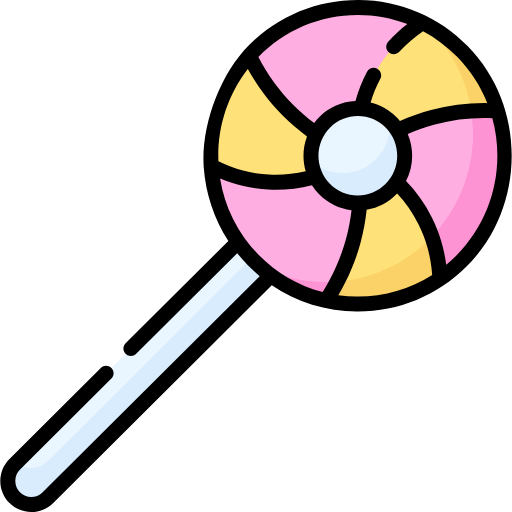 Sweet tooth
Sweet vs salty preference.
Gene: FUT1
Slightly increased odds of preferring sweets over salty food
Very common variant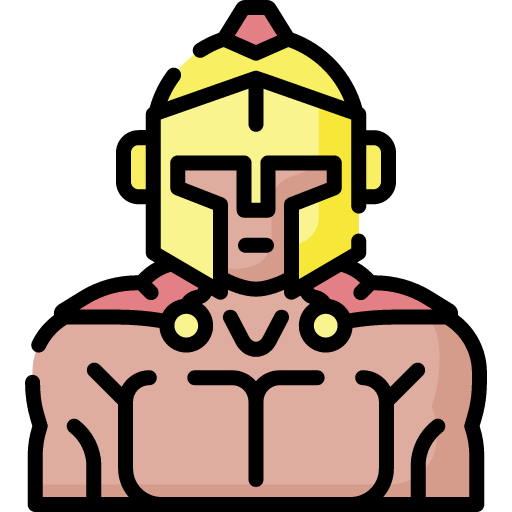 Worrier or Warrior
COMT is responsible of how dopamine is broken down. Depending on the variant you have inherited, you are more predisposed better perform in memory tasks or following rules.
Gene: COMT, MIR4761
Warrior - Fast metabolizer of dopamine. Better performance under stress.
Less common variant
Personality
The Big Five personality traits, also known as the OCEAN model, is a suggested taxonomy, or grouping, for personality traits, developed from the 1980s onwards in psychological trait theory. When factor analysis (a statistical technique) is applied to personality survey data, it reveals semantic associations: some words used to describe aspects of personality are often applied to the same person. For example, someone described as conscientious is more likely to be described as "always prepared" rather than "messy". These associations suggest five broad dimensions used in common language to describe the human personality, temperament and psyche.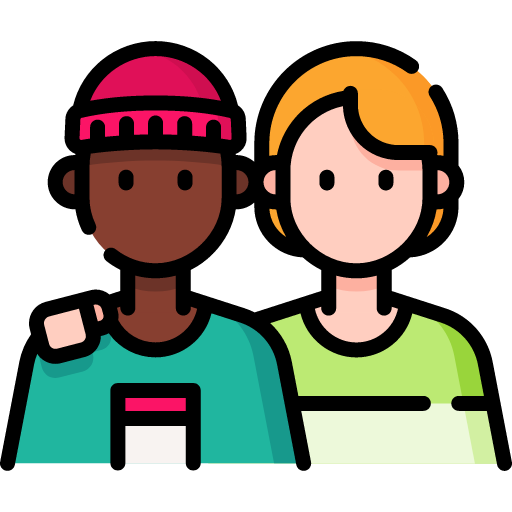 Agreeableness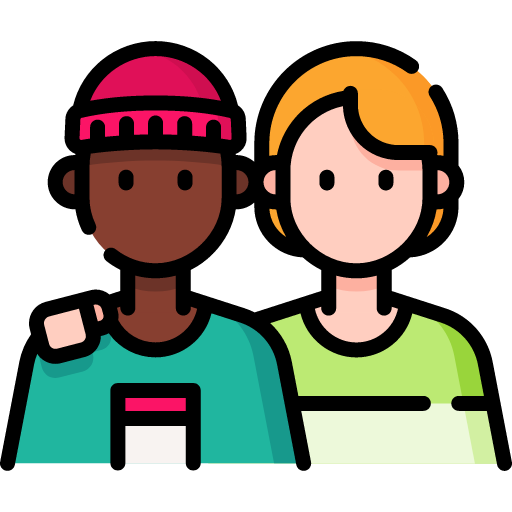 Slightly likely friendly
Agreeableness is a personality trait manifesting itself in individual behavioral characteristics that are perceived as kind, sympathetic, cooperative, warm, and considerate. In contemporary personality psychology, agreeableness is one of the five major dimensions of personality structure, reflecting individual differences in cooperation and social harmony.

People who score high on this dimension are empathetic and altruistic, while a low agreeableness score relates to selfish behavior and a lack of empathy. Those who score very low on agreeableness show signs of dark triad behavior such as manipulation and competing with others rather than cooperating.

Agreeableness is considered to be a superordinate trait, meaning that it is a grouping of personality sub-traits that cluster together statistically. The lower-level traits, or facets, grouped under agreeableness are: trust, straightforwardness, altruism, compliance, modesty, and tender-mindedness.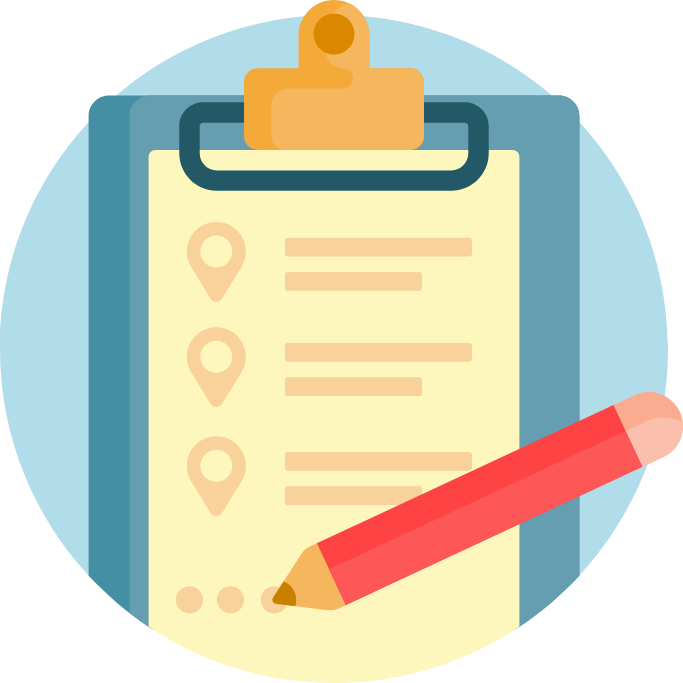 Conscientiousness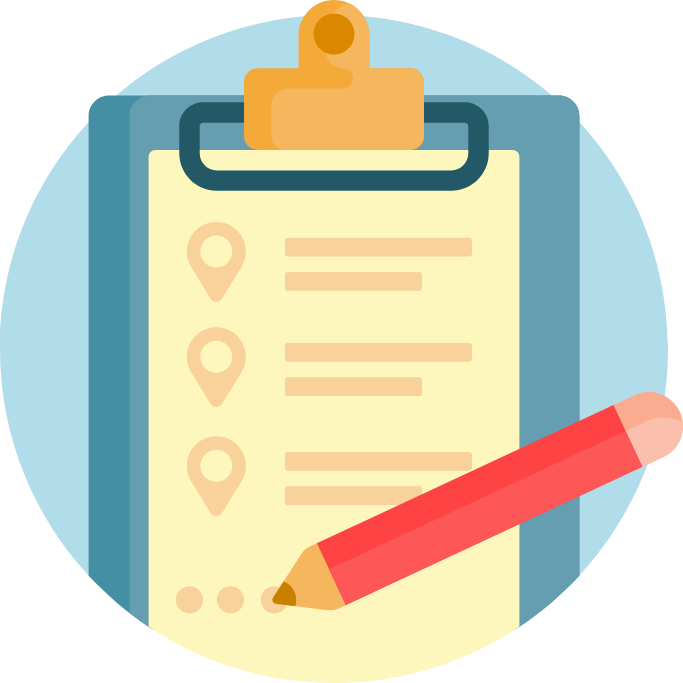 Intermediate level between spontaneus and organized
Conscientiousness is the personality trait of being careful, or diligent. Conscientiousness implies a desire to do a task well, and to take obligations to others seriously. Conscientious people tend to be efficient and organized as opposed to easy-going and disorderly. They exhibit a tendency to show self-discipline, act dutifully, and aim for achievement; they display planned rather than spontaneous behavior; and they are generally dependable. It is manifested in characteristic behaviors such as being neat, and systematic; also including such elements as carefulness, thoroughness, and deliberation (the tendency to think carefully before acting).

Conscientiousness is one of the five traits of both the Five Factor Model and the HEXACO model of personality and is an aspect of what has traditionally been referred to as having character. Conscientious individuals are generally hard-working, and reliable. When taken to an extreme, they may also be "workaholics", perfectionists, and compulsive in their behavior. People who score low on conscientiousness tend to be laid back, less goal-oriented, and less driven by success.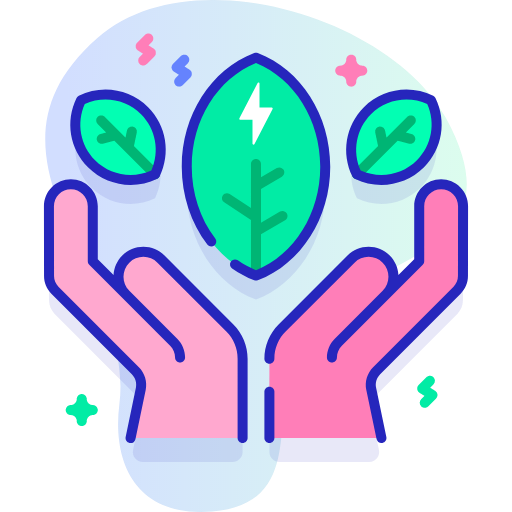 Extraversion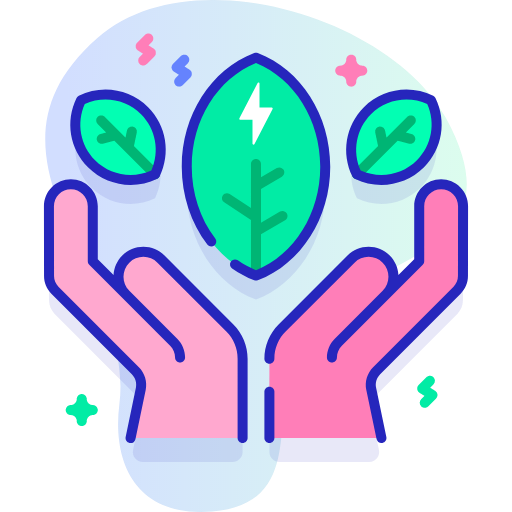 Intermediate level between reserved and outgoing
The traits of extraversion (or extroversion) and introversion are a central dimension in some human personality theories. The terms introversion and extraversion were introduced into psychology by Carl Jung, although both the popular understanding and current psychological usage vary. Extraversion tends to be manifested in outgoing, talkative, energetic behavior, whereas introversion is manifested in more reflective and reserved behavior. Jung defined introversion as an "attitude-type characterised by orientation in life through subjective psychic contents", and extraversion as "an attitude-type characterised by concentration of interest on the external object".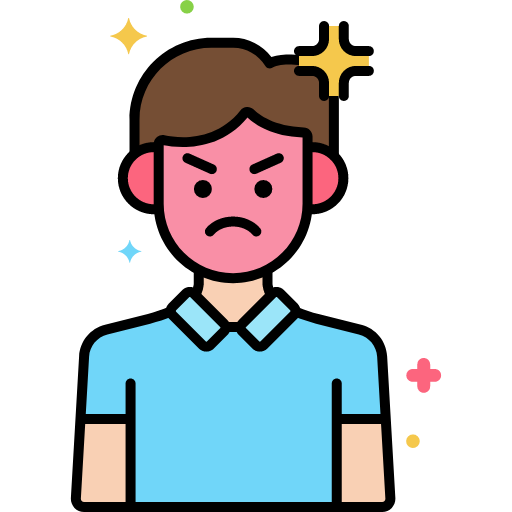 Neuroticism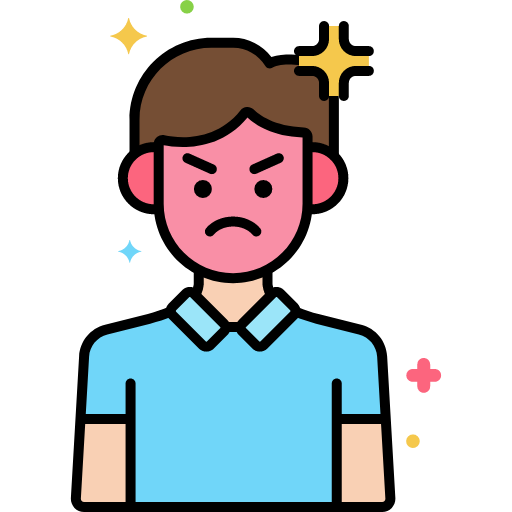 Intermediate level between sensitive and confident
One of the Big Five higher-order personality traits in the study of psychology is neuroticism. Individuals who score high on neuroticism are more likely than average to be moody and to experience such feelings as anxiety, worry, fear, anger, frustration, envy, jealousy, guilt, depressed mood, and loneliness. People who are neurotic respond worse to stressors and are more likely to interpret ordinary situations as threatening and minor frustrations as hopelessly difficult. They are often self-conscious and shy, and they may have trouble controlling urges and delaying gratification.

Persons with a high neuroticism index are at risk for the development and onset of common mental disorders, such as mood disorders, anxiety disorders, and substance use disorder, symptoms which had traditionally been called neuroses.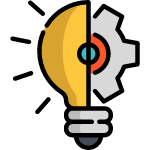 Openness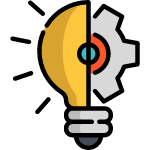 Intermediate level between consistent and inventive
Openness to experience is one of the domains which are used to describe human personality in the Five Factor Model. Openness involves six facets, or dimensions, including active imagination (fantasy), aesthetic sensitivity, attentiveness to inner feelings, preference for variety, and intellectual curiosity. A great deal of psychometric research has demonstrated that these facets or qualities are significantly correlated. Thus, openness can be viewed as a global personality trait consisting of a set of specific traits, habits, and tendencies that cluster together.

Openness tends to be normally distributed with a small number of individuals scoring extremely high or low on the trait, and most people scoring moderately. People who score low on openness are considered to be closed to experience. They tend to be conventional and traditional in their outlook and behavior. They prefer familiar routines to new experiences, and generally have a narrower range of interests. Openness has moderate positive relationships with creativity, intelligence and knowledge. Openness is related to the psychological trait of absorption, and like absorption has a modest relationship to individual differences in hypnotic susceptibility.
Cardiovascular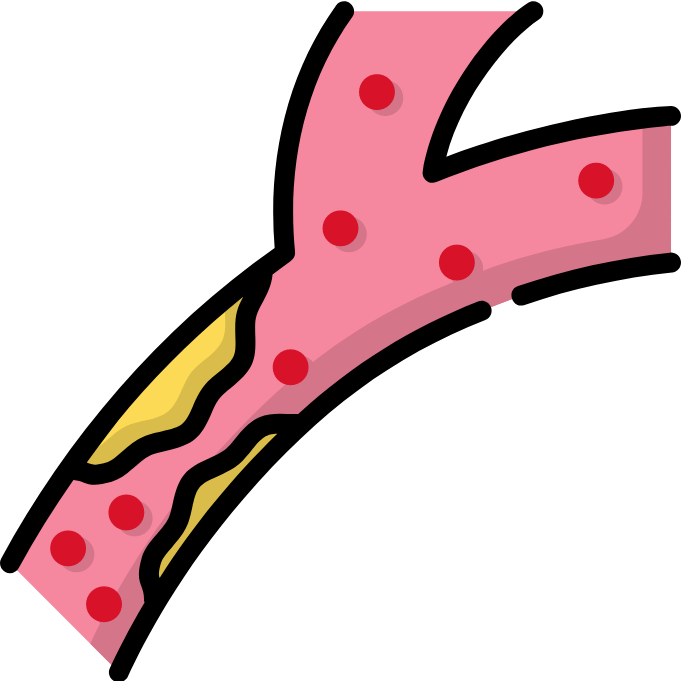 Baseline cholesterol
Cholesterol (from the Ancient Greek chole- (bile) and stereos (solid), followed by the chemical suffix -ol for an alcohol) is an organic molecule. It is a sterol (or modified steroid), a type of lipid. Cholesterol is biosynthesized by all animal cells and is an essential structural component of animal cell membranes.
Increased levels of cholesterol
Very common variant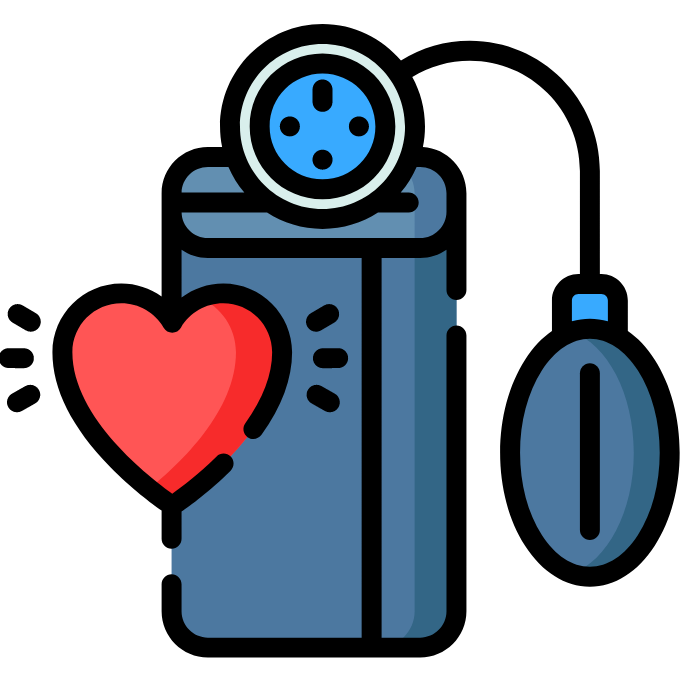 Blood pressure
Blood pressure (BP) is the pressure of circulating blood against the walls of blood vessels. Most of this pressure results from the heart pumping blood through the circulatory system.
The result is inconclusive. The DNA file doesn't have enough DNA markers.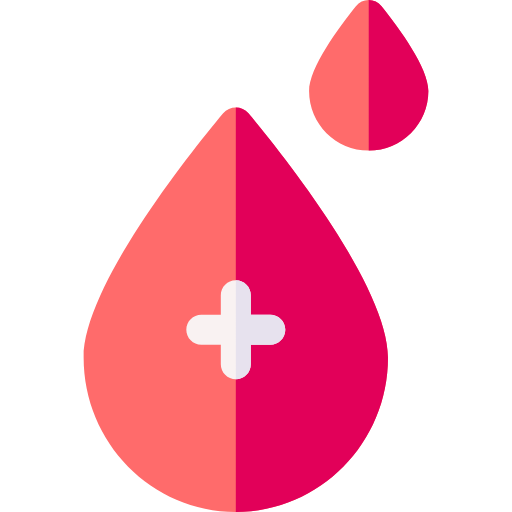 Blood Type
There are four major blood groups determined by the presence or absence of two antigens – A and B – on the surface of red blood cells. In addition to the A and B antigens, there is a protein called the Rh factor, which can be either present (+) or absent (–), creating the 8 most common blood types (A+, A-, B+, B-, O+, O-, AB+, AB-).
Your blood type is A or O+
Common variant
Hormones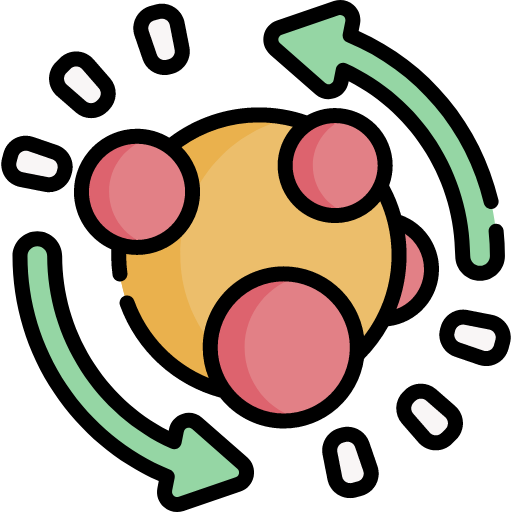 IGF-1 Levels
Insulin-like growth factor 1 (IGF-1), also called somatomedin C, is a hormone similar in molecular structure to insulin which plays an important role in childhood growth, and has anabolic effects in adults.
Gene: IGF1
The result is inconclusive. The DNA file doesn't have enough DNA markers.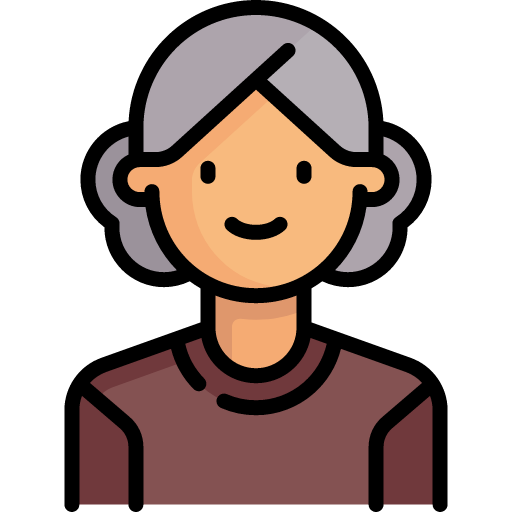 Menopause age
Menopause, also known as the climacteric, is the time in women's lives when menstrual periods stop permanently, and they are no longer able to bear children.
Gene: MCM8
Average age for menopause onset
Very common variant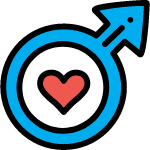 Testosterone levels
Testosterone is the primary sex hormone and anabolic steroid in males. A normal range is typically 300 to 1,000 ng/dL, according to the Food and Drug Administration.
Gene: SHBG
Increased levels of testosterone
Rare variant
---
Longevity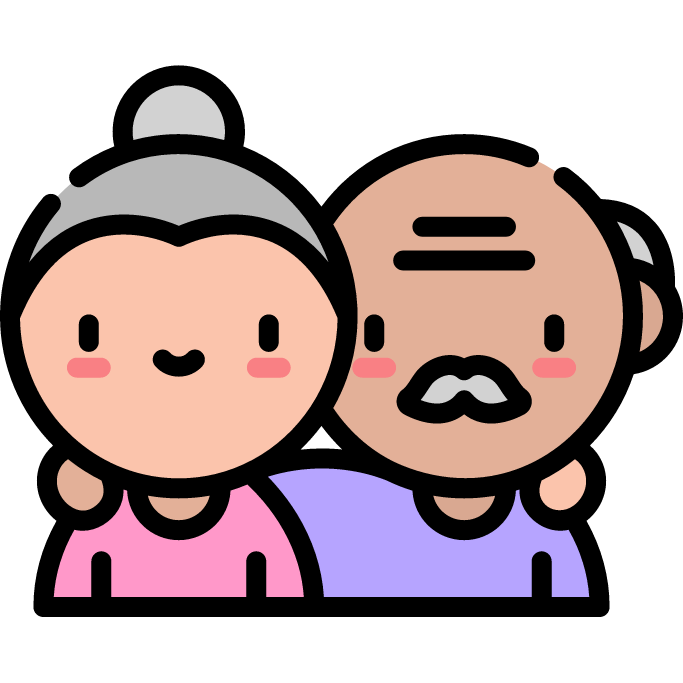 Longevity
Longevity is a trait related to the average life expectancy
Gene: FOXO3
Longer lifespan
Very common variant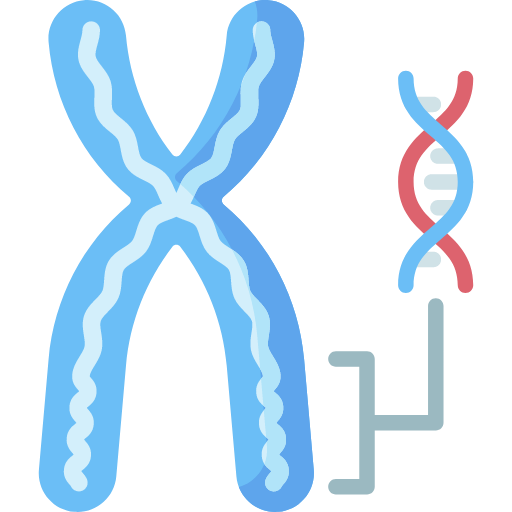 Telomere length
Telomeres, the caps that protect the end of linear chromosomes, are known to shorten with age, inducing cell aging. Longer is better.
Your telomeres are more likely an average length
Common variant
Metabolism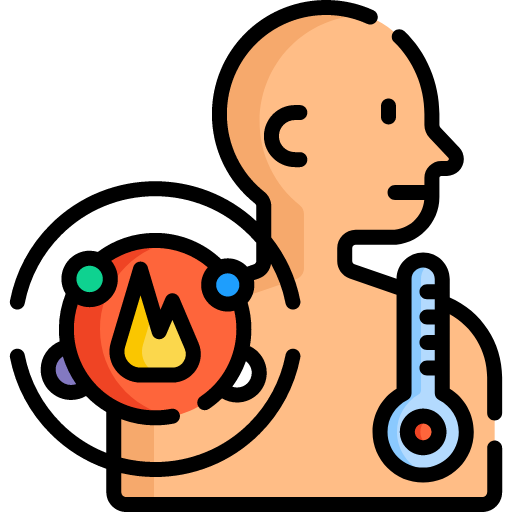 Metabolic Syndrome
Metabolic syndrome is a clustering of at least three of the following five medical conditions: abdominal obesity, high blood pressure, high blood sugar, high serum triglycerides, and low serum high-density lipoprotein (HDL).
Gene: APOA5
Average risk of heart attack likelihood
Very common variant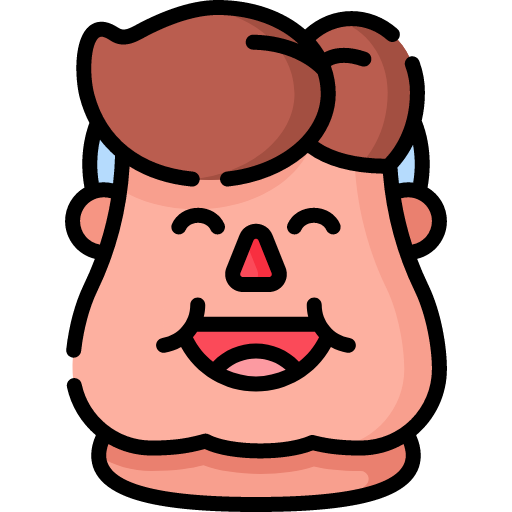 Obesity
Overweight and obesity are defined as abnormal or excessive fat accumulation that may impair health. Worldwide obesity has nearly tripled since 1975. <In 2016, more than 1.9 billion adults, 18 years and older, were overweight. Of these over 650 million were obese. 39% of adults aged 18 years and over were overweight in 2016, and 13% were obese. Most of the world's population live in countries where overweight and obesity kills more people than underweight. 38 million children under the age of 5 were overweight or obese in 2019. Over 340 million children and adolescents aged 5-19 were overweight or obese in 2016. Obesity is preventable.
Gene: ADRB2
Slightly increased likelihood of obesity susceptibility
Very common variant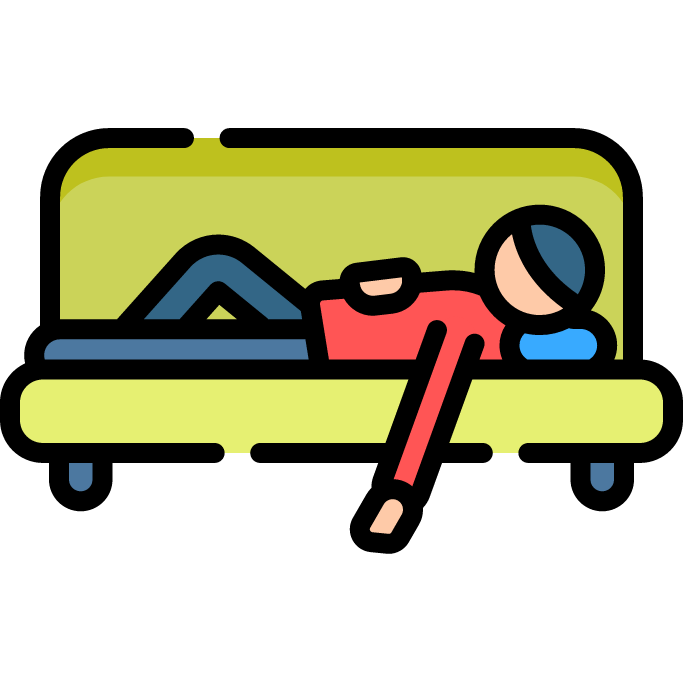 Resting metabolic rate
Resting metabolic rate is the total number of calories burned when your body is completely at rest. RMR supports breathing, circulating blood, organ functions, and basic neurological functions. It is proportional to lean body mass and decreases approximately 0.01 kcal/min for each 1% increase in body fatness.
Gene: LEPR
Increased resting metabolic rate
Common variant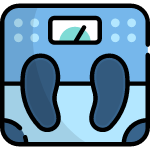 Weight gain
Weight gain is an increase in body weight. This can involve an increase in muscle mass, fat deposits, excess fluids such as water or other factors. Weight gain can be a symptom of a serious medical condition.
Gene: PPARG
Average risk of weight gain
Very common variant
---
Nutrition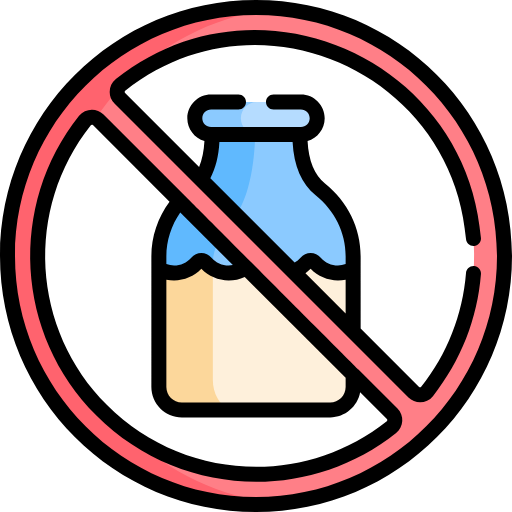 Lactose intolerance
Lactose intolerance is a common condition caused by a decreased ability to digest lactose, a sugar found in dairy products.
Gene: MCM6
The result is inconclusive. The DNA file doesn't have enough DNA markers.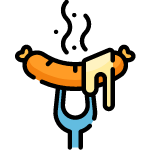 Polyunsaturated Fats
These are essential fatty acids that the body needs for brain function and cell growth.
Gene: FADS1
Average levels of polyunsaturated fatty acids
Very common variant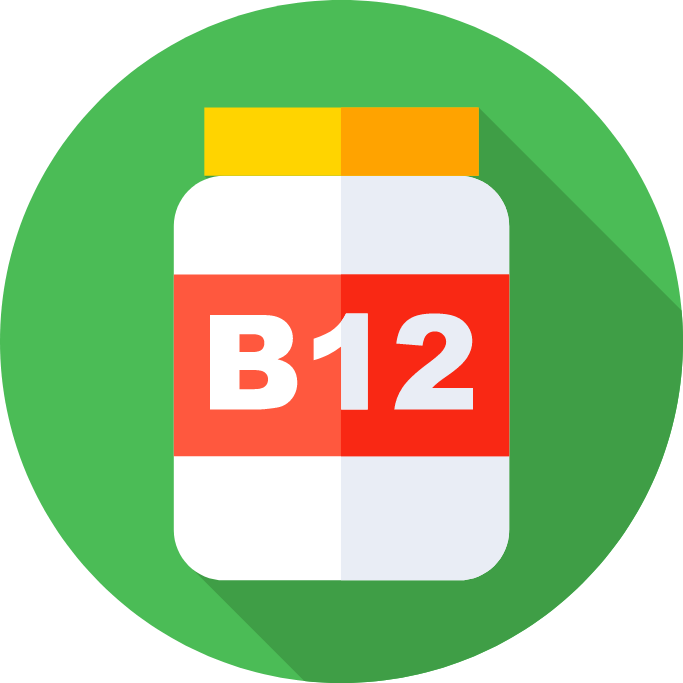 Vitamin B12
Vitamin B12 is one of eight B vitamins. It is a cofactor in DNA synthesis, and in both fatty acid and amino acid metabolism.
Gene: FUT2
Higher levels of vitamin B12
Rare variant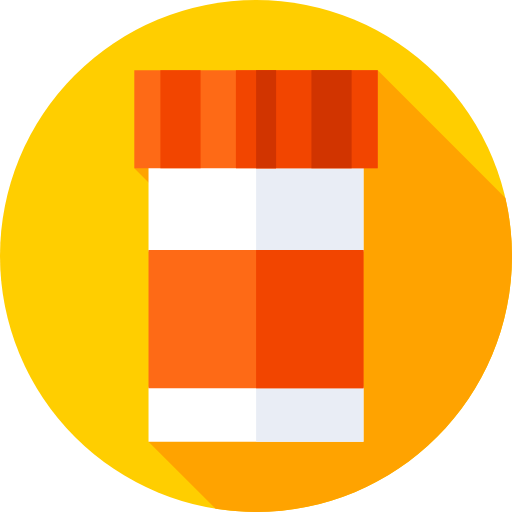 Vitamin B6
Vitamin B6 serves as a coenzyme in some 100 enzyme reactions in amino acid, glucose, and lipid metabolism.
Gene: NBPF3
Lower levels of vitamin B6
Common variant
Vitamin C
Vitamin C is an essential nutrient involved in the repair of tissue and the enzymatic production of certain neurotransmitters.
Gene: SLC23A1
The result is inconclusive. The DNA file doesn't have enough DNA markers.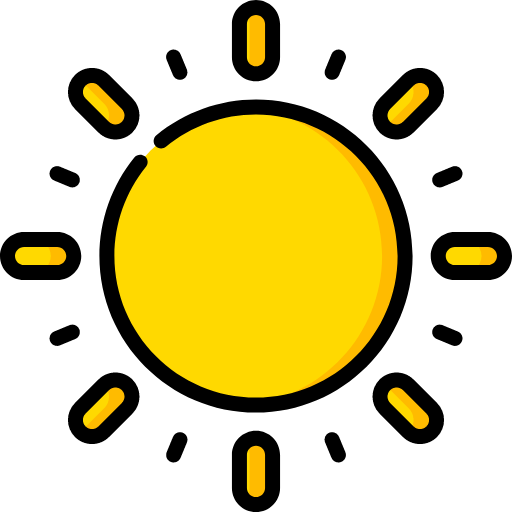 Vitamin D
Vitamin D is a group of fat-soluble secosteroids responsible for increasing intestinal absorption of calcium, magnesium, and phosphate, and many other biological effects.
Gene: GC
Average levels of vitamin D
Very common variant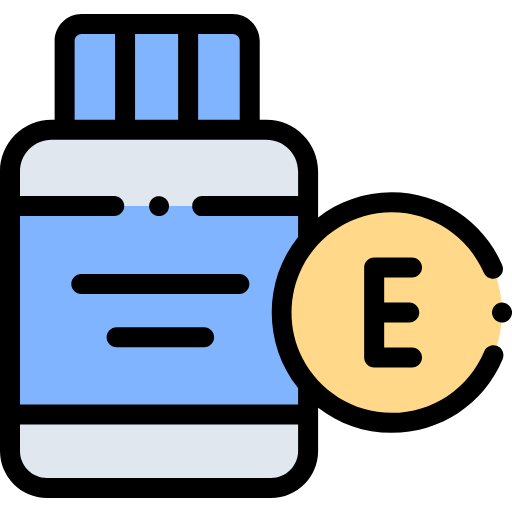 Vitamin E
Vitamin E helps maintain healthy skin and eyes, and strengthen the body's natural defence against illness and infection (the immune system).
Gene: rs12272004
Average levels of vitamin E
Very common variant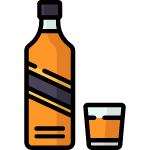 Alcohol sensitivity
Stuffy nose and skin flushing are the most common symptoms when ingesting alcohol. It may also be characterized as intolerance causing hangover symptoms similar to the "disulfiram-like reaction" of aldehyde dehydrogenase deficiency or chronic fatigue syndrome.
Average alcohol sensitivity
Very common variant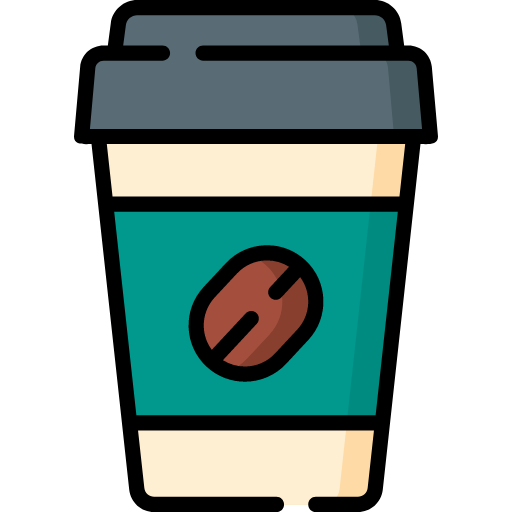 Daily coffee consumption
Your tendency for daily coffee consumption. If you greet the morning with the aroma of freshly brewing coffee, you are one of billions of people worldwide who indulge in the daily grind of coffee consumption. According to the latest coffee statistics from the International Coffee Organization (ICO), we pour about 1.4 billion cups of coffee a day worldwide.
Average amounts of daily coffee consumption
Very common variant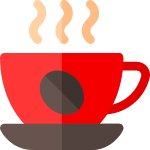 Faster rate of caffeine metabolism
Caffeine is primarily metabolised in the liver by cytochrome P450 enzymes, which are responsible for more than 90% of caffeine clearance. The enzyme responsible for metabolism of caffeine is coded for by the gene CYP1A2.
Carrier of faster rate of caffeine metabolism variant
Very common variant
Nicotine response
How the human brain reacts to nicotine. Nicotine is absorbed into your bloodstream and goes to your adrenal glands just above your kidneys. The glands release adrenaline which increases your blood pressure, breathing, and heart rate. Adrenaline also gives you a lot of good feelings all at once.
Gene: CHRNA3
Increased likelihood of being a heavy smoker
Very common variant
Sensory Perception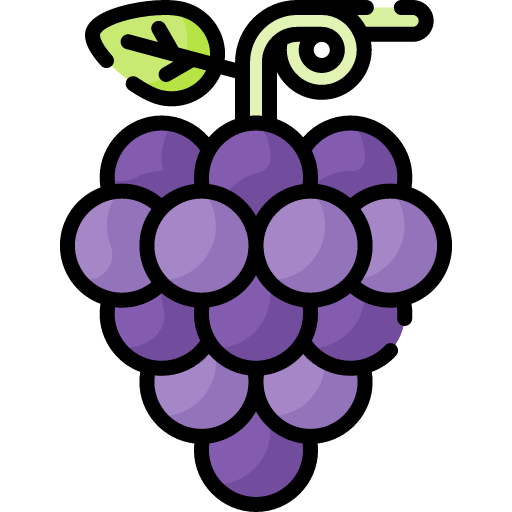 Bitter taste
Bitterness is one of the most sensitive of the tastes, and many perceive it as unpleasant, sharp, or disagreeable, but it is sometimes desirable and intentionally added via various bittering agents. Common bitter foods and beverages include coffee, unsweetened cocoa, South American mate, coca tea
Can taste bitter
Very common variant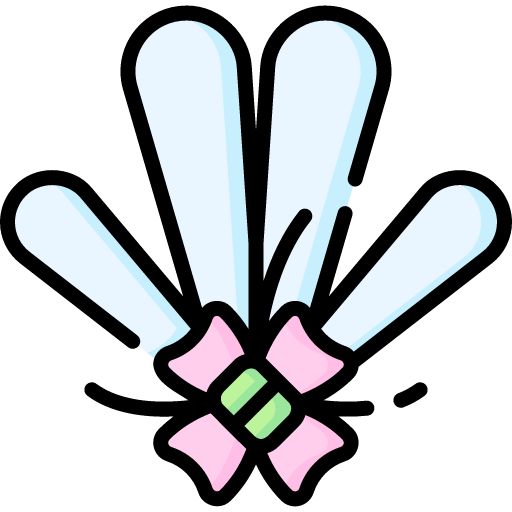 Cilantro
Most people perceive the taste of coriander leaves as a tart, lemon/lime taste, but to nearly a quarter of those surveyed, the leaves taste like dish soap, linked to a gene which detects some specific aldehydes that are also used as odorant substances in many soaps and detergents
Least likely to think cilantro tastes like soap
Common variant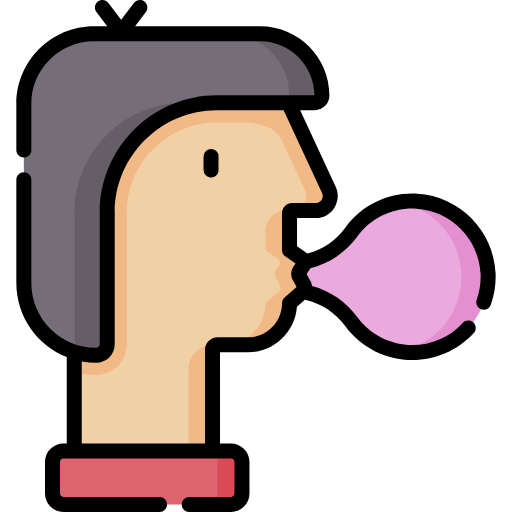 Misophonia
Misophonia, meaning "hatred of sound", is a proposed neurological condition in which certain sounds trigger emotional or physiological responses others may deem unreasonable. Reactions to trigger sounds range from anger and annoyance to activating a fight-or-flight response. The condition is sometimes called selective sound sensitivity syndrome. Common triggers include oral sounds (e.g., loud breathing, chewing, swallowing), clicking sounds (e.g., keyboard tapping, finger tapping, windshield wipers), and sounds associated with movement (e.g., fidgeting). Oftentimes, hated sounds are repetitive in nature.
Gene: rs2937573
Less sensitivity to chewing sounds
Common variant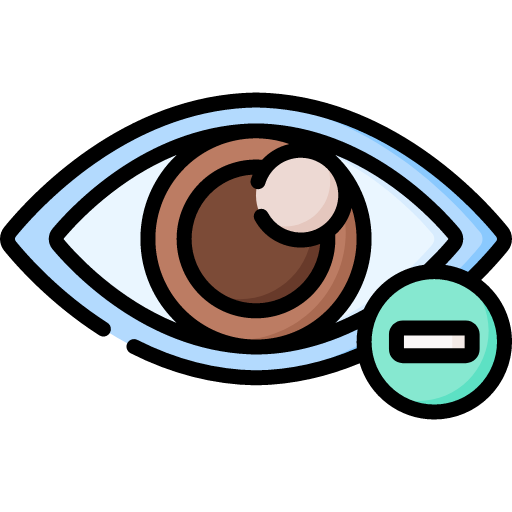 Nearsightedness (myopia)
Myopia causes distant objects to be blurry while close objects appear normal. Myopia is the most common ocular disorder worldwide, it is the leading cause of visual impairment in children, and its incidence is increasing rapidly. In 2010, an estimated 1.9 billion people (27% of the world's population) were myopic, and 70 million of them (2.8%) had high myopia.
Gene: rs10034228
Higher risk of high myopia
Very common variant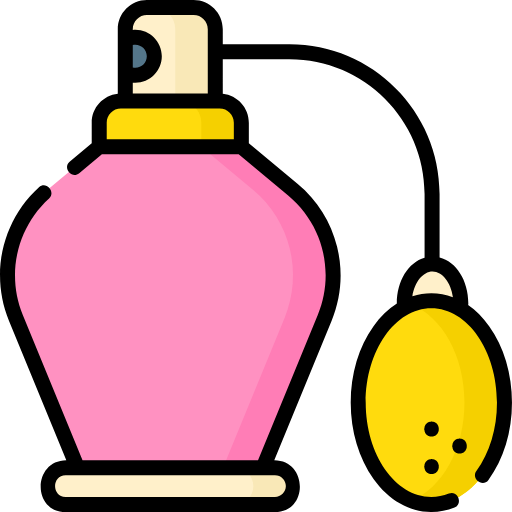 Odor detection
The ability to smell a wider range of smells. Humans detect smells by inhaling air that contains odor molecules, which then bind to receptors inside the nose, relaying messages to the brain. Most scents are composed of many odorants; a whiff of chocolate, for example, is made up of hundreds of different odor molecules.
Gene: rs1953558
Slightly increased likelihood of smell a wider number of odors
Common variant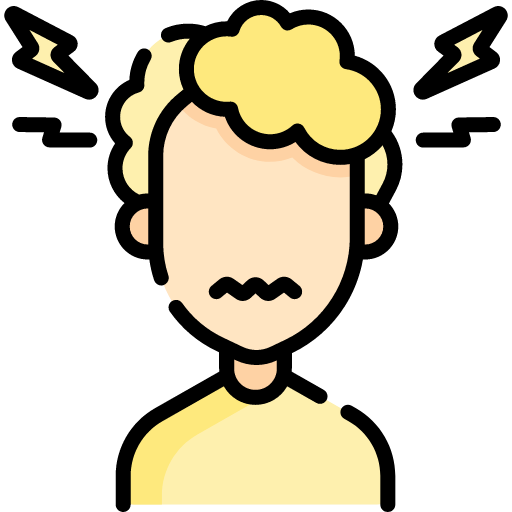 Pain sensitivity
Pain is defined by the International Association for the Study of Pain (IASP) as "an unpleasant sensory and emotional experience associated with actual or potential tissue damage" and pain is perceived as both a sensory and emotional experience. There is an important distinction between the body's responses to pain (nociception) and the subjective experience of pain. Measured outcomes of pain perception include pain reactivity, sensory threshold, pain threshold, and pain tolerance, as well as self-reporting of the pain experience.
Gene: COMT
Slightly increased pain sensitivity
Common variant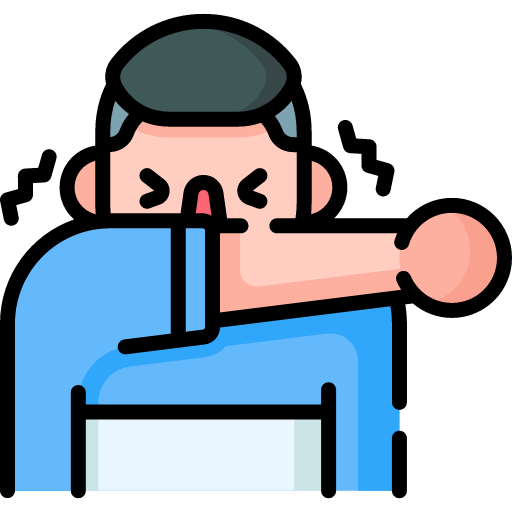 Photic sneeze reflex
Photic sneeze reflex is a reflex condition that causes sneezing in response to numerous stimuli, such as looking at bright lights or periocular (surrounding the eyeball) injection.
Gene: rs10427255
Slightly increased odds of having the photic sneeze reflex
Very common variant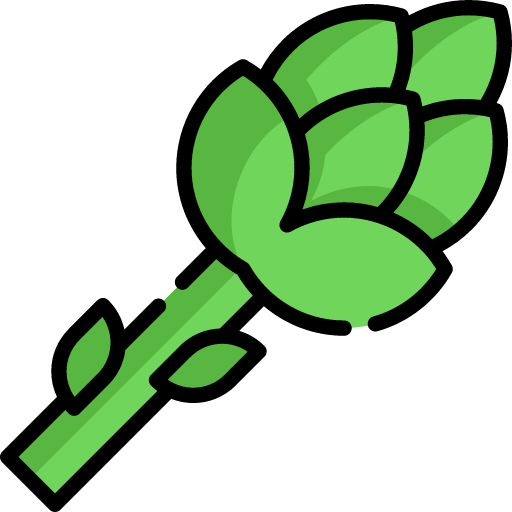 Smell Asparagus
Observations that eating asparagus results in a detectable change in the odour of urine have been recorded over time. In 1702, Louis Lémery noted "a powerful and disagreeable smell in the urine", whilst John Arbuthnot noted that "asparagus ... affects the urine with a foetid smell." Benjamin Franklin described the odour as "disagreable", whilst Marcel Proust claimed that asparagus "transforms my chamber-pot into a flask of perfume.
More likely to be able to smell asparagus metabolites in urine
Very common variant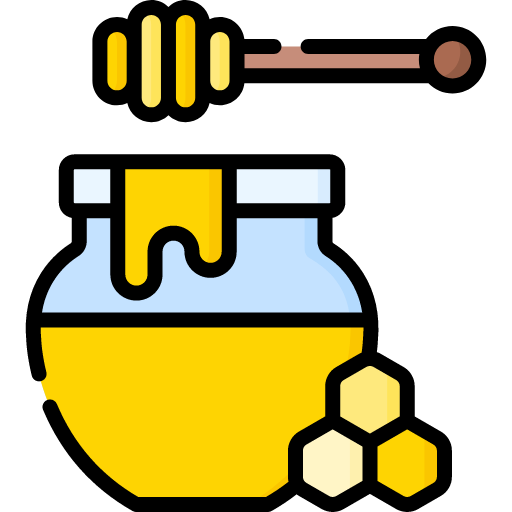 Sweetness detection
Sweetness is a basic taste most commonly perceived when eating foods rich in sugars.
Gene: TAS1R3
Slightly higher ability to detect sweetness
Very common variant
Politics, Education, Economics
Educational Attainment
Your genetic predisposition to higher educational attainment
A weaker tendency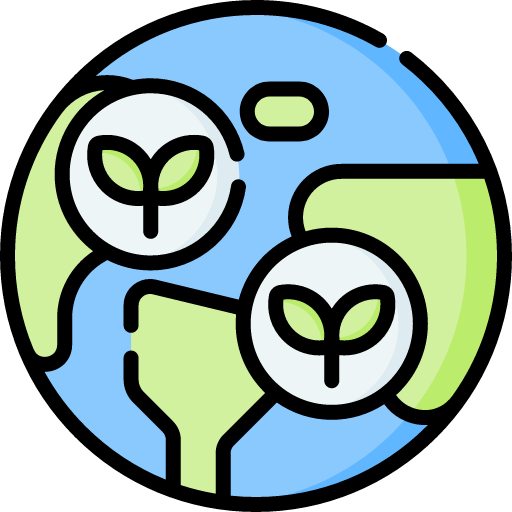 Environmentalism Policies
Your genetic predisposition to support environment policies
Extremely supportive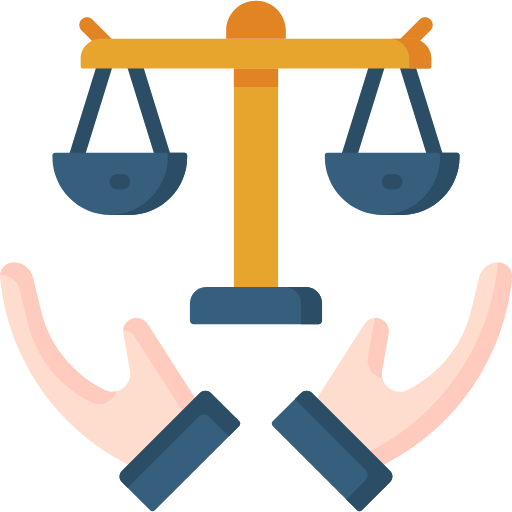 Fairness Tendency
Your genetic predisposition to fair judgement
High tendency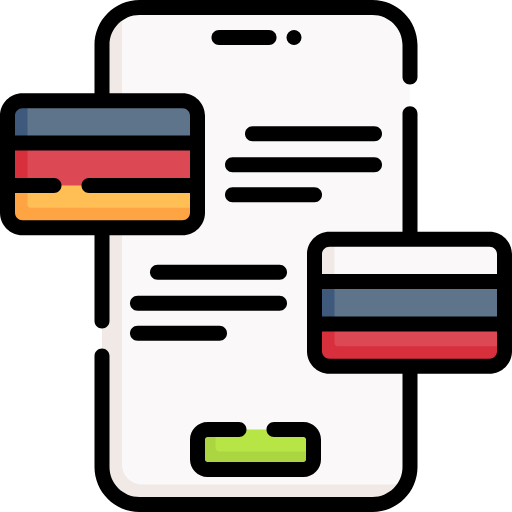 Foreign Policies
Your genetic predisposition to support foreign policies
Extremely supportive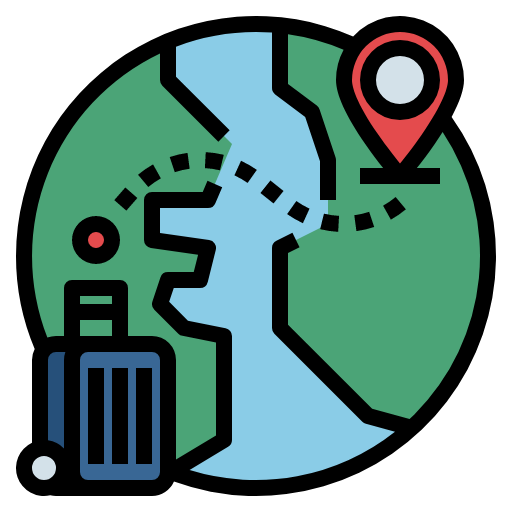 Immigration Policies
Your genetic predisposition to immigration policies
Extremely supportive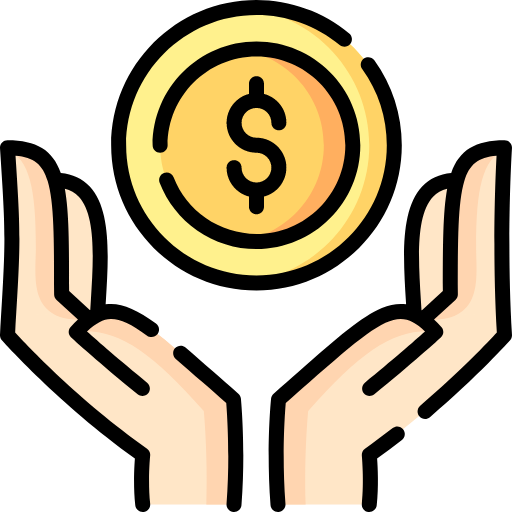 Public State Policies
Your genetic predisposition to public state policies
Not at all supportive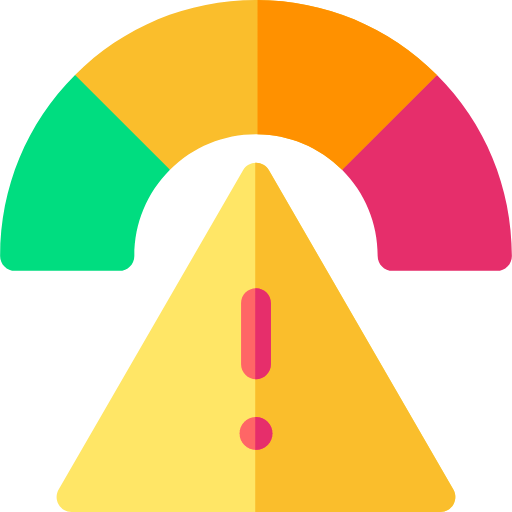 Risk Tendency
Your genetic predisposition to take risks
Low tendency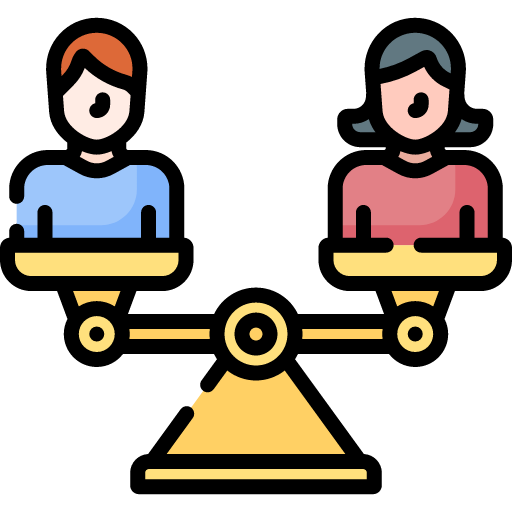 Social Equality Policies
Your genetic predisposition to support social equality policies
Not at all supportive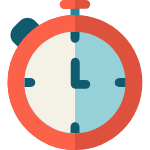 Time Management
Your genetic predisposition to better manage your time
High tendency